NHS Induction Ceremony & Honorary Dinner
Tickets are now on sale for the 6th NHS Athletic Hall of Fame Induction Ceremony and Dinner taking place on October 29, 2022 at the Cushing Center in Norwell.
The Norwell High School Athletic Hall of Fame Committee is thrilled to announce the selection of the Class of 2022.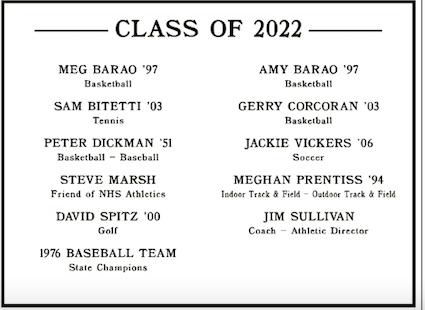 The honorees will be celebrated at events in Norwell on October 29, 2022. The Class of 2022 bronze plaque will be unveiled at the Clipper Community Complex at 5 PM, followed by a dinner at the Cushing Center. The plaque unveiling is open to all at no charge. Tickets for the dinner will be available in the next few weeks. Please visit clipperhalloffame.org for more information.
---